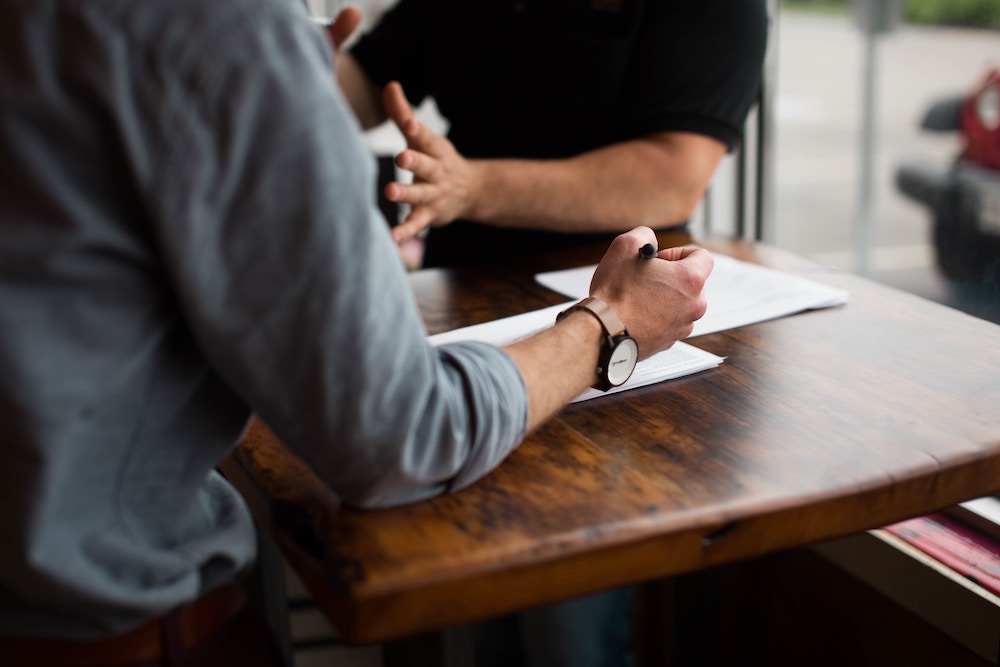 A well-respected and long-serving member of the Florida community.
Dewey Insurance Agency first opened its doors in 1950, primarily serving the South Florida region. In 1992, shortly before the devastating forces of Hurricane Andrew slammed into the Florida coastline, Dewey Insurance Agency relocated its headquarters from their former North Miami location to its new "command center," which is now situated in Florida's Cooper City neighborhood.
Dewey Insurance Agency: Who Are We and What Do We Offer?
At its core, Dewey Insurance is a residential insurance agency, specializing primarily in homeowners' and automobile insurance policies, although we do offer a full range of insurance products to meet our customers' needs. Because of this specialized focus, our dedicated team of agents is able to provide for our valued client base an unparalleled level of attention and service, as well as some of the lowest premium rates in the South Florida region.
Dewey Insurance is an independent insurance agency and broker. This autonomy allows us to go above and beyond for our clients, providing a level of service that is simply unmatched by some of the larger and more well-known insurance giants.  As an insurance brokerage firm, our staff is constantly researching, tapping and scouring the massive insurance marketplace to provide our customers with the most comprehensive coverage at a competitive price they can afford.
At Dewey Insurance Agency, customer service is our top priority.  As such, we are always readily available to answer questions from our clients and keep them up-to-date with the best and most affordable insurance services available. Our excellent team is comprised of dedicated individuals who happily take the extra time to help our clients understand and get the most out of their respective insurance policies.
The team that makes up Dewey Insurance Agency has over 90 years of collective experience and they are constantly adding the most recent and beneficial insurance products to ensure their customers can rest easy in the knowledge that they are fully protected against unforeseen events.
Why do business with Dewey Insurance Agency, Inc.?
Unlike a captive, or direct insurance company who only offers their own proprietary products, our agency is 100% independent of any one company. Many insurance consumers don't fully understand just how important that really is.
When it comes to something as important as insurance, it's imperative that you work with an agency who has an in-depth knowledge of multiple insurance products, companies, and guidelines — not just one.
At the end of the day, what separates one agent from another, is their ability to proactively service their policy holders, and their knowledge of the insurance industry, products, and different situations that may present themselves to their clients.
Independent Agent Vs. The Rest
Here is a quick comparison of the differences between an independent agency like us, and the various other types of companies that are out there: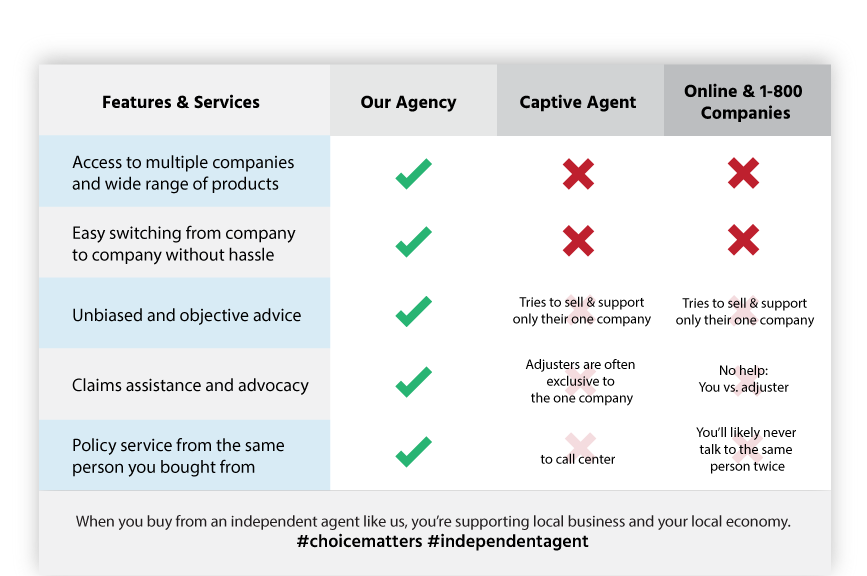 If you'd like to get started with a complimentary quote and/or policy review, we'd be happy to help you any way we can. Simply complete the fields below to get started online in a matter of seconds.
We appreciate the opportunity to help you, and look forward to servicing your insurance needs! Feel free to call us directly if you have more detailed questions.